In times of grief, a soul friend shares the sacred space of silence with you.  Spirit friends serve a vital purpose too.  They speak, lift you up, encourage you to fly.  But soul friends, they sit rooted with you in the dark.  Hold your hand.  Stay.
George Bounelis was a soul friend. I met him when I moved back to Maryland after living in Los Angeles for eight long years.  For me, The City of Angels lulled me into a false sense of everlasting youth, and ultimately kept me stuck.  I needed to leave my endless summer and land knee-deep in winter.  I needed a seasoned friend like George to teach my soul how to grow.
The first time we met at my condo complex, George said in a warm tone, "Hello Baby."  Honestly, with the loveliest of smiles and eyes sprinkled with 84-years of mischief, he had me far before hello.  From that moment forward, our soul friendship bloomed.  With time's passage, George grounded me in a way no one else could, and he showed me that life's road ahead could be filled with whimsy and wonder.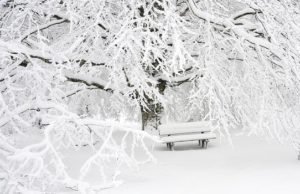 And it was in so many ways.  One of which was a pregnancy with my daughter, Summer.  A new chapter stretched before me, a blessing, and my soul friend walked alongside me on this path, never wavering, even during a moment of darkness.
It happened at my three-month mark when I rushed to the ER with the potential for a miscarriage.  As such, my husband and I spent a troubled overnight stay at the hospital.  Thankfully, I was released.  But hardwired with anxiety, staying calm during this fragile period remained a challenge; although one George was willing to take on with me.
Each day, George and I sat on a bench in Bounelis Park.  We didn't speak.  Instead, we held hands and every so often he'd pat my leg.  Then, we'd sit some more, sharing sacred silence, Summer developing beside George's strength and sunlight.  Indeed, Summer came into being, I believe, partly due to George, and as she grew in years her love for him paralleled mine.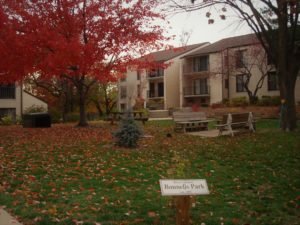 More time passed and our soul friendship only deepened, even as George, at the age of 97, moved to a nursing home.  Of course, he enchanted everyone that worked there.  George simply had a way with people.
The last time I saw him, I sat at his bedside and held his hands.  "Thank you, baby," he said over and over again, kissing my palms.  Then, he sang me a Valentine's Day song he used to sing when he went to elementary school.  "My voice isn't what it used to be," he said afterwards.  "It was so beautiful," I said.  In fact, the melody–the moment that would forever matter–my heart engraved it in gold.
Then, we retreated into our shared silence.  I kissed his forehead and walked to the door, turned.  He placed his hands over his heart.  I rested my hands over mine.  And we smiled as best we could, his still being the loveliest of smiles.
I remembered shortly after his death a day we shared together beneath streaming sunlight, sitting on that same bench.  I asked George, "Will you be my guardian angel when you die?"  He chuckled and told me, "I might not end up that way," pointing to the skies.  "I might be down there."
But I know the truth of the matter.  I feel George with me…in the summer…in the winter…in the silence.
This is how it all ends up.  Teardrops fall.  Each one imbued with a memory, reminding us that love lives on.
A spirit friend helps you fly.  A soul friend sits rooted with you in the dark.
George is working double-duty for me now.
Pin to Pinterest to Keep This Post Close
A soul friend sits rooted with you in the dark.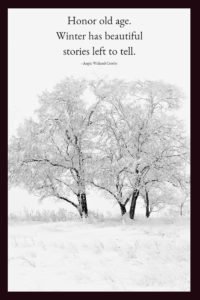 Honor old age.  Winter has beautiful stories left to tell.
Check out this post that honors old age too!
Join Mom Soul Soothers
Subscribe to Mom Soul Soothers to keep up.  Share a post if it speaks to your soul.  And if you know a woman who needs to be soothed, please send her this way.
Your moments here matter to me.  Warm wishes and gratitude…always.