My quotes for Instagram pack a dose of heart and soul into a string of words.  So, if you long to unveil your truest self to your followers, then these phrasings will help.  That's because my quotes exist in a spectrum of emotions.  After all, we are human.  We love, hope, hurt, fear, desire, and so much more. 
Usually, I place my words on a nature image that fits.  But today I have stripped down my quotes to plain paper.  I want your imagination to run wild.  Pair my quotes with pictures that enhance who you are.
So, scroll below to find the perfect quotes for Instagram that will capture your many moods or the essence of your amazing photographs!
I simply ask that you kindly credit me with a hashtag.  And if my work truly speaks to you, I'd love a follow.
Inspirational Love Quotes
Love is a force, and we are swept up in the stream.  My words seek to inspire you to always find the truth in Love.  When you feel it, you'll know it!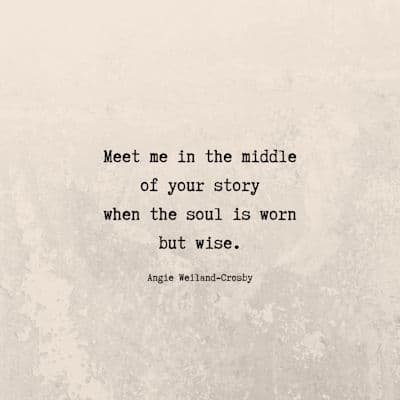 Meet me in the middle of your story when the soul is worn but wise.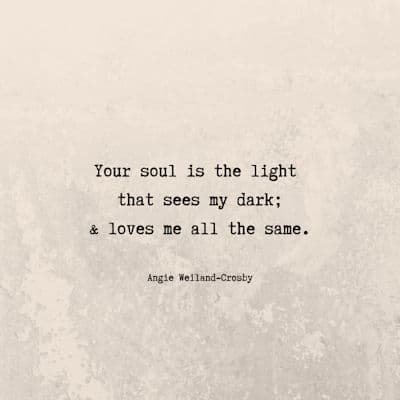 Your soul is the light that sees my dark & loves me all the same.
When the heart runs out of words, a hug will warm the silence.
You are the sunrise that lifted my heart to love.
Camp in the starlight of my deep silent soul. Stoke our love's eternal glow.

My soul will love you beyond beauty, & there you will grow more beautiful.
He met her on life's darkest road; her soul became his moon.
Come . . . be with me before the night fades, and our moonlight loses the will to fight.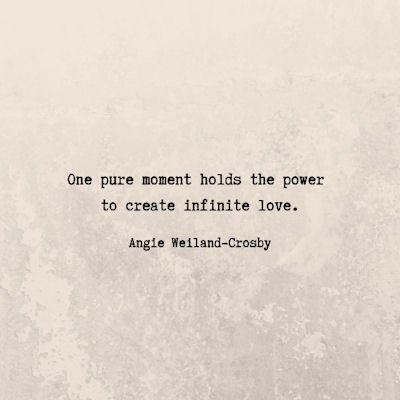 One pure moment holds the power to create infinite love.
Beneath the sunlight of our souls, may humanity one day mine Love as gold.
Want more love quotes?  Click…
Women Empowerment Quotes
I am an advocate for self-love and female empowerment.  In fact, the majority of my followers are women.  And so, I truly try to draw out the beauty in all of us, which I believe starts in our souls.  No matter what the outside world may see, true power flows from deep within.  And, women, we truly are, first and foremost, our own silent love stories.  Always believe in the marvel that is you.
She was her own silent love story: a forget-me-not who grew her soul in a moonlit field of wildflowers.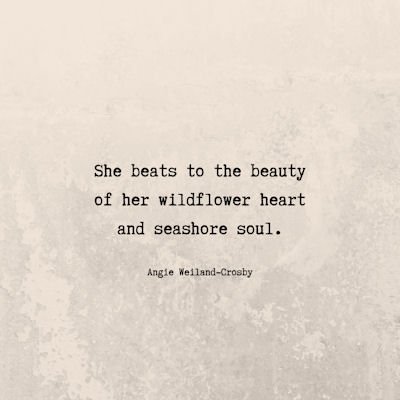 She beats to the beauty of her wildflower heart and seashore soul.
When you reach for what feels impossible, you grow into a beautiful version of what is possible.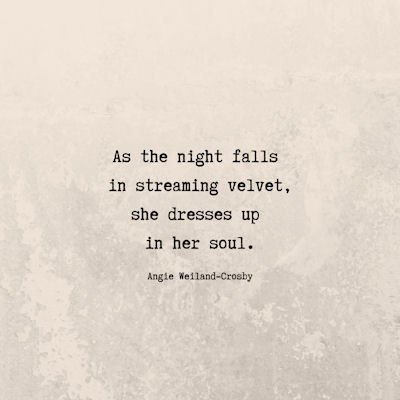 As the night falls in streaming velvet, she dresses up in her soul.

A flower has no time to waste; her soul stems from self-love.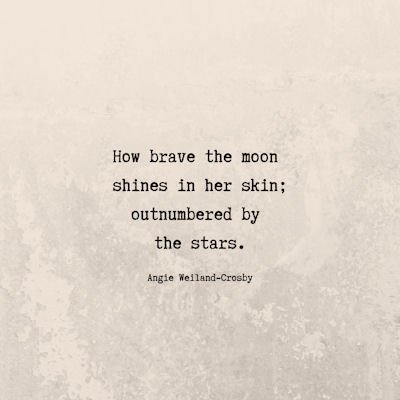 How brave the moon shines in her skin; outnumbered by the stars.
If she wears the night's cruel scars, her soul will gather an ocean of stars. Alone, she will not be.
She wore the woodsy  scent of survival; resurrected from flames, sticks, & stones.
Sometimes, a path calls for you to walk alone.  And, still, it is beautiful.
She was a weaver of Love; her soul a sunlit loom.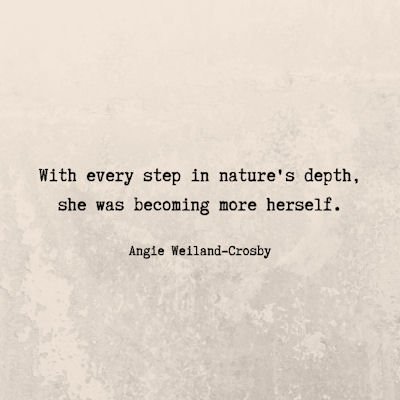 With every step in nature's depth, she was becoming more herself.
Nature Quotes
Nature, oh how I adore time spent in your terrain!  If you are a fellow nature lover like me, then you'll find some quotes below to place with your photos. 
In the backwoods of nature's  soul I left my wild true heart.
Nature is the dream, and I am her wanderer.
The beauty of nature is best known in waves of silence & stillness.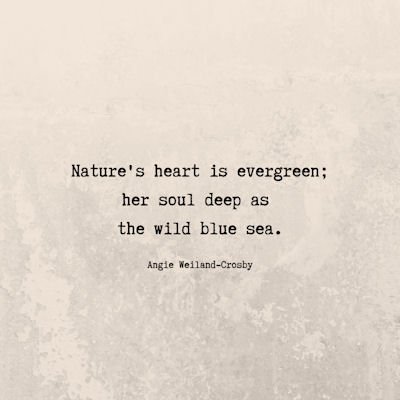 Nature's heart is evergreen; her soul deep as the wild blue sea.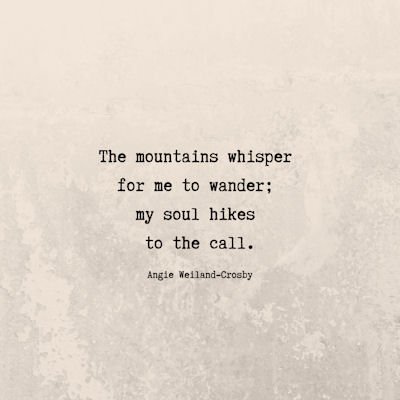 The mountains whisper for me to wander; my soul hikes to the call.
Wherever I roam, nature is the only stranger that feels like home.
In the wilderness, my soul strums to the rhythm of pure bliss.
My soul steers me into nature's silence.
Deep in the forest I stroll to hear the wisdom of my soul.
Time in nature soothes my soul's lovely wild.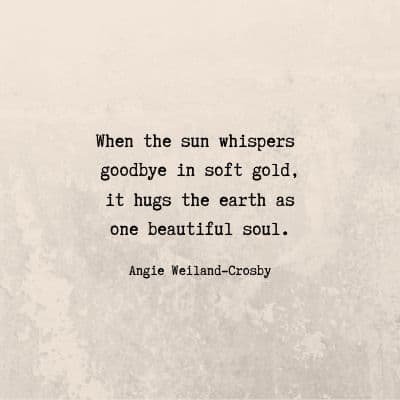 When the sun whispers goodbye in soft gold, it hugs the earth as one beautiful soul.
Want more nature quotes?  Click…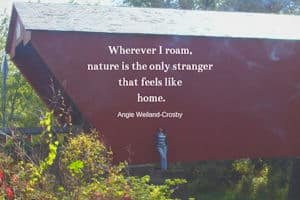 Loneliness Quotes
Loneliness is a part of life.  No one is immune.  I have always found that books keep me good company during these times.  And so, I hope my words will do the same for you.  I want to validate your feelings.  And please know that no matter how alone you may feel, someone out there understands. Placing one of my quotes on Instagram may tell others that you need hope today, and a friend.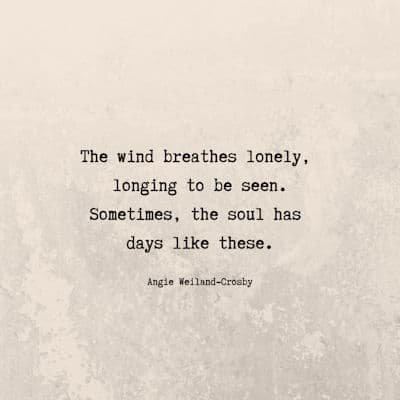 The wind breathes lonely, longing to be seen.  Sometimes, the soul has days like these.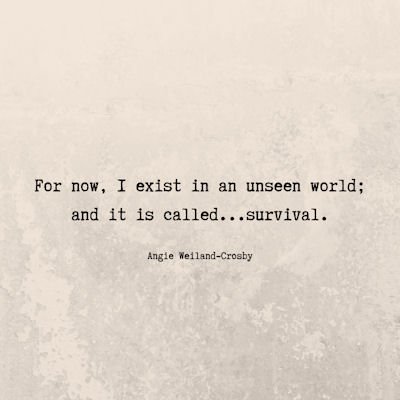 For now, I exist in an unseen world; and it is called…survival.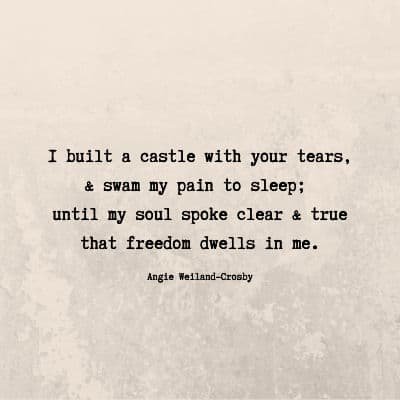 I built a castle with your tears, & swam my pain to sleep; until my soul spoke clear & true that freedom dwells in me.
Surf darkness until light washes on your shore.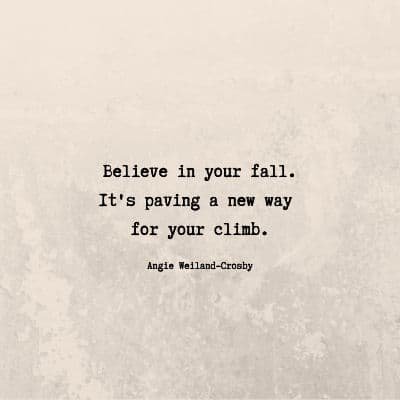 Believe in your fall.  It's paving a new way for your climb.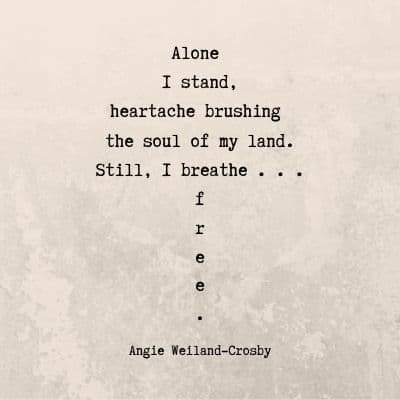 Alone I stand, heartache brushing the soul of my land. Still, I breathe . . . free.
If someone only sees the shadow of who-you-once-were, shine your sunlight on a different shore.
Do you need comfort? Click here . . .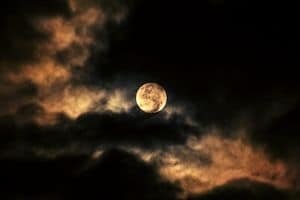 Missing You Quotes
Some days, the pain is too much.  We may miss someone from our past, or a loved one no longer with us.  My quotes aim to identify with this longing.   And you can honor your heartache with just the right picture on Instagram.
Love forever exists in the soul-lit space of memory.
Sometimes I wonder on the what ifs.  I always find you there.
And time then stole our misty dreams the moment you left my world.
I long to ask the whys of you; the stories that I never knew.
Like snowflakes, your words fall silent.  But my heart still hears your voice.
With each teardrop falls a memory; a free-flowing river of our Love.
Do you need to grieve?  Click…
Soul Quotes & Darkness Quotes
Facing one's darkness and building a soul space to deal with it takes work.  Use these quotes on Instagram to offer inspiration to those struggling.
Only in darkness can we glimpse the fullest light our soul carries for us.
The soul welcomes the bluest night, aware that light will return.
If I fall, leave me to rest. I'll awaken deeper yet.
Cry, my love, cry like you never have before. The sky paints beauty for those broken enough to feel.
Even in the bruised deep dark, hope creates a tiny spark to lead you out.
There are pieces of our story that aren't meant to be told. Instead, they should glimmer and speak through our souls.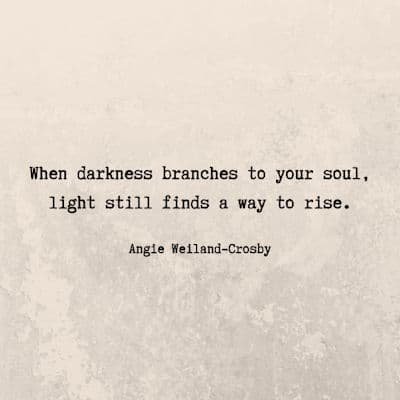 When darkness branches to your soul, light still finds a way to rise.
Quotes about Hope
We all require hope.  Life offers so many ups and downs that we'd be lost without this force.  If you need a reminder, read on, and choose the right words to keep hope fully alive.
I will rise with the sun, and braid her rays of hope into my soul.
There are days when even hope bows her weary sunlit head.  It's okay; a return is inevitable.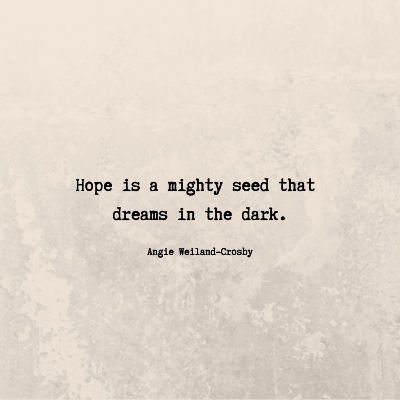 Hope is a mighty seed that dreams in the dark.
In the springtime, hope blooms in even the loneliest forgotten meadow.
Hope is a force that carries you through life's dark twists & tangles.
When there is thirst for hope, light has no choice but to shine.
Hope is beauty yet to bloom.
Short Inspirational Quotes
Sometimes just a tiny dose of inspiration is all you need.  A line or two that stirs you to see the world anew, or take action.  I hope you find that with my words.
Sometimes the little things in life are more than enough.
When the soul knows peace, the heart can sleep.
Never be afraid to dive inward.  Your soul will catch you.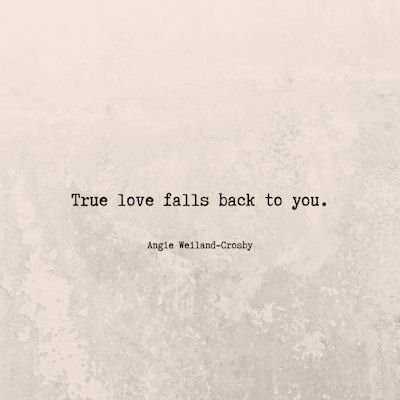 True love falls back to you.
Sometimes life tells you to tilt your head, sideways squint, peer through a new perspective.
Spring reminds us that resilience is only a season away.
Autumn whispered to the wind, "I fall; but always rise again."
If you are an autumn lover like me, check out 75+ Autumn Quotes & Fall Captions to Enchant the Soul.
And if you want a heartwarming inspirational post, go to…Time for Stillness
I would feel honored if you used some of my quotes for Instagram in your captions.  I have connected with many wonderful people who have already done so.  Every time I know my words touch someone, I truly feel blessed.  And if you pin more than you're on the gram, thanks so much for doing so! 
Please be mindful, however, that my words are copyrighted.  At this time, I am not granting permission for the use of my quotes in a commercial capacity. 
You can find me here on Instagram…
Be well in your heart and soul!
Warmly,
Angie
Join Mom Soul Soothers
Subscribe to Mom Soul Soothers to keep up.  Share a post if it speaks to your soul.  And if you know a woman who needs to be soothed, please send her this way.
Your moments here matter to me.  Warm wishes and gratitude…always.