Memories create the rich tapestry of our lives.  At any given point in time, we can access the power of presence and extend it to memories.  After all, when we truly listen to our heart, it longs to assume the role of storyteller.  In fact, its images exist in the realm of immortality alongside words that whisper the magic of timelessness.
Whether your mom is still alive or has passed on, right here, right now, you can feel her presence.
First, close your eyes.  Imagine sitting alone in your mom's favorite chair near a fireplace in a dark room.  Take a few deep breaths.  Then, allow your heart and soul to shine as a projector, filtering onto a bare wall one treasured memory or a string of beloved memories.  Offer your film the time and care to take shape from beginning to end.  Add a soundtrack, beautiful detail, lush visuals, and a dash of magic.
Be a captive audience.  Stay.  After all, this story belongs to you and your mom.
Once upon a heartbeat, my mom asked me a simple question.
How will you remember me?
My heart and soul stitched and shimmered this movie, frame by frame.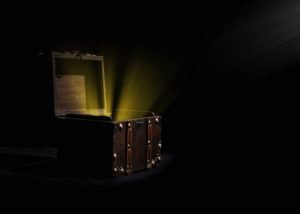 It begins with my mom's velvet voice.  Hello, my Angel.  It's me, your mom.
I am a baby in her arms beneath a crystal sun in an enchanted garden.  Daffodil petals fall from the fluffiest clouds, twirling, sparkling, caressing my cheeks lighter than snow.  I smile.  Coo.  Search her cornflower eyes.  They beam.
Time folds into itself and I learn to walk.  Mom tends to her daffodils in our front yard with grace.  I study her.  Though I can't speak, my heart knits its own language.  It tells me she is more radiant than a daffodil.  And so when she smiles, I lean into her sun-laced fragrant world of Love.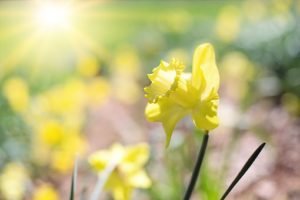 Moments stroll along and I grow into a girl.
I smell cinnamon, nutmeg, ginger, and molasses.  In my home's yellow kitchen, I spot a table set with tiny glass bowls of adornments.  Mom bends down with a fresh plate of Christmas cookies, and my sisters and I salivate at the confections.  After all, she creates the most delectable homemade desserts.
I decorate the treats, as my soul stills, taste buds sing, heart skips.  At first bite, I enter a magical gingerbread house in my cozy pink pajamas.  Mom sits fireside with my sisters on a jumbo marshmallow rug, and motions for me to join.  Together, we sip hot chocolate and devour gingersnaps as sugar-snow sprinkles from the ceiling, dotting us in sweetness.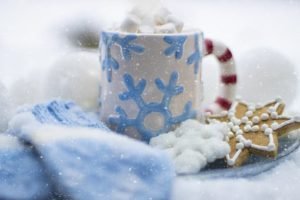 The frame shifts to darkness and the tender tune of Silent Night.  I open a curtain and stars plump a skyline into a masterpiece of candlelight.  Mesmerized, the moon glosses my face as I stare at my favorite angel chime.  Mom lights the candles that empower the golden angels to spin in a mystical loop.  She then rests her warm hands on my shoulders.  Whispers in my ear.
You are my angel.

And I fly.
As life leaps forward like a ballerina, so do I.  Mom finds potential in my limbs that long to pirouette, even as my inner-tomboy resists.  She encourages my agility.  Places me in dance lessons.  Peers though the window with pride when she thinks I'm not looking.
But I know a secret no one else can see.  Her soul dances with me.  And it feels like this.
The space between us diminishes as we hold hands, and the studio morphs into a winter-warm forest.  Treetops sprinkle snow.  Beneath the frosty offerings, we spin, and spin, and spin.  Cardinals sweep around us and sing.  Cheer, cheer.  Cheer, cheer.  Cheer, cheer.  We could stay here forever.
However, bagpipes sound in the distance.  And the moment vanishes.
Mom's Scottish heritage calls.  My hair reddens all the more and my fair skin shines.  Green eyes gaze into hers.  But not for too long.
I am a teenager, and I do what teenagers do.  Defy.
But mom still trails behind me on my first day of high school in England.  I am in a foreign county, the lone American save for one other rebel soul, my best friend, Renae.  I race from my mom, embarrassed.  She hurries, grabs my skirt, and with her spit tries to cleanse a stain.
Mortified, I run from her.
Saddened, she lets me go.
Then, I turn around.  Time stills.  So do the people I have yet to know, the motion, the era.  After all, we now exist in an eternal moment of our making.
We look at each other across the teenage gap of mother and daughter silliness, and chuckle in an uproar that echoes to the heavens.
The frame darkens and light slowly fizzles.  I am a young woman full of dreams, and mom sprinkles them with pixie dust.  Blows them into the fateful wind.  Never allows fear or insecurity to shadow their glow.  Vigilant, she weaves the magical dust around me.  Ever-weaving, she is.
She believes in a part of me I can't find.
She believes.
Decades develop and part, and I venture into New York City with mom.  It is our whimsical place threaded with a palpable energy that merges our heartbeats into one.  Anything can be, can happen, at any given second.  Even this.
A dancer in Union Square suddenly swoops me up and twirls me round, my dress billowing into the summer's heatwave.  Mom yells, PUT HER DOWN.  With each rotation, I see her, protective, and recall childhood rides on a merry-go-round.  Her face reflects my joy.  Because even now I detect a smirk rests beneath her scream.
After all, the happenstance, the strangeness, the moment to remember in New York City, here it is.
And upon departure in the last train of the night, we giggle, as the conductor's voice rambles unintelligible.  We will surely miss our stop!  Light with wine, the merriment like New York City refuses to sleep, as our glee echoes into the chamber of a priceless moving picture.
I am here in the dark.  I fear.  So much fear.  Will I ever have a baby?
I enter an adorable shop in the quaint village of Cold Spring, New York.  It is decked out with all things baby.  Tears refuse to remain buried in my soul's trunk deep.  I flee the shop.
Mom rushes after me and I cry, and cry, and cry.  Right there in the middle of the sidewalk, I cry.  As if I am a newborn, she cradles me, and whispers that everything will be OK.  My pain is hers.
I melt into a magical has-been memory too delicate to know.  I grow in her womb, certain it feels like this.  The rain falling, the people wandering, the lights, the sounds, the shops, and me holding a small candle of comfort deep within, as my mom lights the flame, rocks me, holds me close, stills my worry to sleep.
Winter reaches into a womb so full, and delivers a baby not of its making; but still so loved.  She is Summer.  My Summer girl.
Mom shimmers in the soul of winter's age, and I watch from a distance as she rubs my daughter's eight-year-old head, traces her magic-circle-of-a-face, and sings a lullaby to her.  Beauty stretches and grows limbs from a Nana's heart to caress her into deep peace.  Like her mom did before to her so long ago.
This is Love, multiplied, interwoven, traveling from generation to generation, alive.
I sit on a piano stool next to mom in front of an antique clock and an image of her mother.  Through the picture window, the ruby-red leaves dance to my heartbeat.  My soul whispers.  Time is precious.  Moments are vast and few.  Seize them before they go.

The camera flashes and vanishes.  We are somewhere else, not here, not there.  But in the rose-colored space of memory and presence.
Love, too, is this way.  Ever-searching for immortality, and finding it in a dark room, fireside, in your mom's favorite chair, magic flickering on a self-made screen.  A story of memories, moments, miracles.
A story of mom.
Once upon a heartbeat, my mom asked me a simple question.
How will you remember me?
Like this, forever you will live.
Pin to Pinterest to Keep this Post Close

Read the Companion Post to Memories of Mom Set to Magic

SOULFUL FACTS
The endearing nickname my mom calls me is Angel.
The image of my mom walking with Summer was taken in Cold Spring, New York.  Summer adores going to Cold Spring, and I oftentimes imagine it is because my mom held me so tenderly in the street as I cried, reassuring me that one day I would have a child.  Summer's favorite store in Cold Spring is called Kismet at Caryn's, and my mom loves to buy her a special necklace each time they shop there.  It is a charming friendly store! Check out their Facebook Page.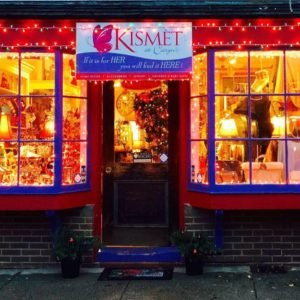 This is the picture of my Nana placed on the piano.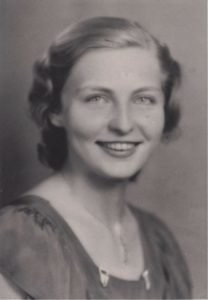 SOUNDTRACK
I wrote "Memories of Mom Set to Magic" listening to this serene music.  Like me, my mom's favorite season is autumn.  Play and reread to visit this writer's world.
Join Mom Soul Soothers
Subscribe to Mom Soul Soothers to keep up.  Share a post if it speaks to your soul.  And if you know someone who needs to be soothed, please send her or him this way.
Your moments here matter to me.  Warm wishes and gratitude…always.