I knew very little about acupuncture and its benefits before five years ago. I only associated acupuncture with needles, pain, and the potential to feel like a porcupine. And not a porcupine in a sunny locale either. But, instead, a porcupine shivering alone in the biting winter. No, acupuncture wasn't for me. My wild imagination spoke and I listened.
Then my husband began receiving treatments. He reassured me that the needles didn't hurt. In fact, in some odd way, they delivered him to a state of well-being, and all while he rested like a human voodoo doll. Really? A short while later, a close friend conveyed a similar experience. She noted that acupuncture lessened her anxiety.
At this time in my life, I grappled with the complex road to diagnosis for my daughter–a journey that would take four long years to determine. I needed something tangible to help field this period's myriad of emotions and not only ground me; but empower me. So I resolved to give acupuncture a try.
Of course, I did some research before going and learned that acupuncture was a Chinese practice of inserting fine needles through the skin at specific points to cure disease, relieve pain, or promote healing. This all sounded magical (the result part). But still I dreaded the needles, my body trapped beneath them, my mind wigging out, and being stuck like this…for a L-O-N-G stretch of time.
What if I panicked? What if I needed to use the bathroom? Or what if a rival porcupine gang rushed in, stole all my quills, and left me naked, defenseless? Obviously, there were too many what ifs to include here. Fear sure likes to conjure up all sorts of worries. At least, in this case, fear struck with a sense of practicality and humor.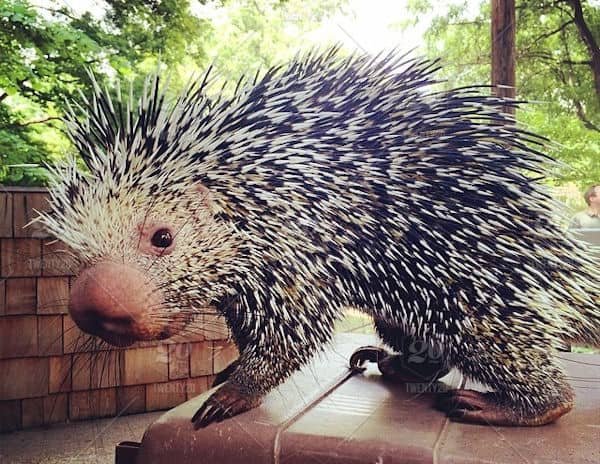 Ultimately, however, I set my concerns aside and managed to arrive at my appointment. I chatted with my acupuncturist, Brittney, whose warmth and professionalism made me feel so at ease. We reviewed my ailments and health history, and by the time I ventured to the serene dim-lit area (with the plush heated table!) I was ready.
She inserted the needles which felt like mere pinpricks. One fear conquered! However, I didn't expect this to happen. My emotional landscape caved outward instead of inward. I cried. Yes, in front of a near stranger. Thankfully, my acupuncturist soothed me through the outbreak, letting me know that some sensitive types experience this sort of emotional release their first time. I was only relieved I didn't full-out sob, and we carried on with things.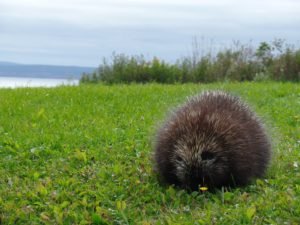 I reclined on the cozy table, pin-pricked, and for 45 minutes I listened to meditative music all the while experiencing beautiful visualizations that came from who knows where. Without a doubt, I basked in that private time…in that private space…in my own private slice of healing.
Acupuncture worked for me. Indeed, I got my inner peace and porcupine on, which resulted in leaving with a soul-centered state of womanly well-being.
I have continued my acupuncture treatments for the past five years. It has absolutely helped with anxiety, fatigue, and other ailments that crop up (allergies, colds, etc). My acupuncturist also provides Chinese herbal medicine and cupping therapy, which I have embraced.
Brittney has been an amazing ally on my soul-soothing journey and that makes all the difference in the world. Find an acupuncturist who you connect with and who guides you towards serenity. Brittney has been like a friend, a therapist, and an acupuncturist rolled into one phenomenal woman.
For those living in the Annapolis area, go try Brittney! I'd give her an all-the-stars-in-the-sky rating. You can also learn more on her informative website about acupuncture, Chinese herbal medicine, and cupping therapy.
Join Mom Soul Soothers
Subscribe to Mom Soul Soothers to keep up. Share a post if it speaks to your soul. And if you know a woman who needs to be soothed, please send her this way.
Your moments here matter to me. Warm wishes and gratitude…always.